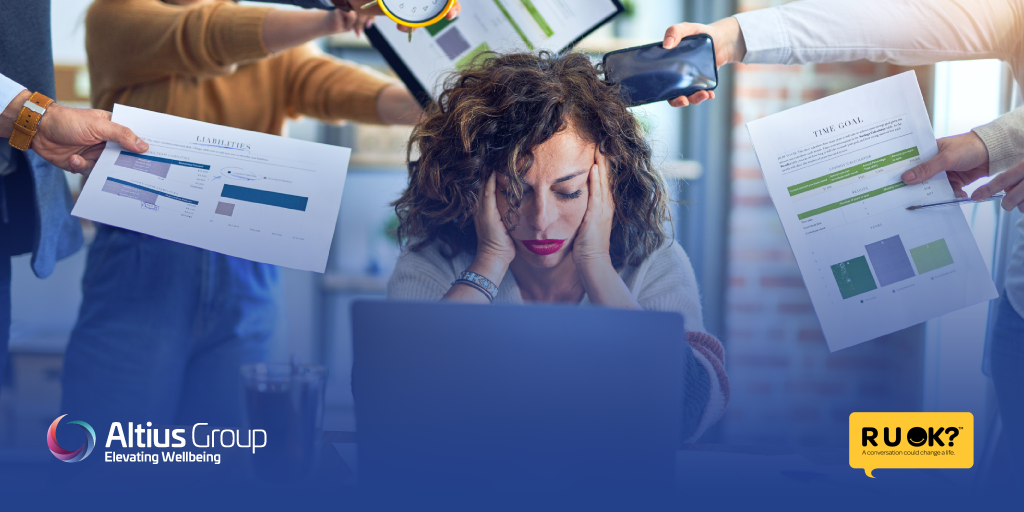 Join us on Thursday 12th September 2pm AEST, 12pm AWST
R U OK? is a public health promotion charity that encourages people to stay connected and have conversations that can help others through difficult times in their lives. The dark world of stress and anxiety can be a challenge to navigate when you feel lost and alone in your journey.
On this RU OK? Day, as a participant of this webinar, you'll have a compass to help traverse mental health challenges through evidence-based insights, practical self-care methods, and expert strategies for resilience, all while honing your ability to offer support to those facing these intricate emotional landscapes.
This session will be presented by Registered Psychologist Ms Jaydene Tucker. Jaydene is an Organisational Psychology Registrar and Principal Consultant at the Altius Group who specialises in organisational interventions to create happier, healthier and more productive workplaces.
Jaydene oversees the delivery of Organisational Services across the East Coast and supervises early career Psychologists. She is a facilitator that is recognised for her passionate, authentic and down-to-earth approach and is known to create insightful and engaging discussions during training sessions.