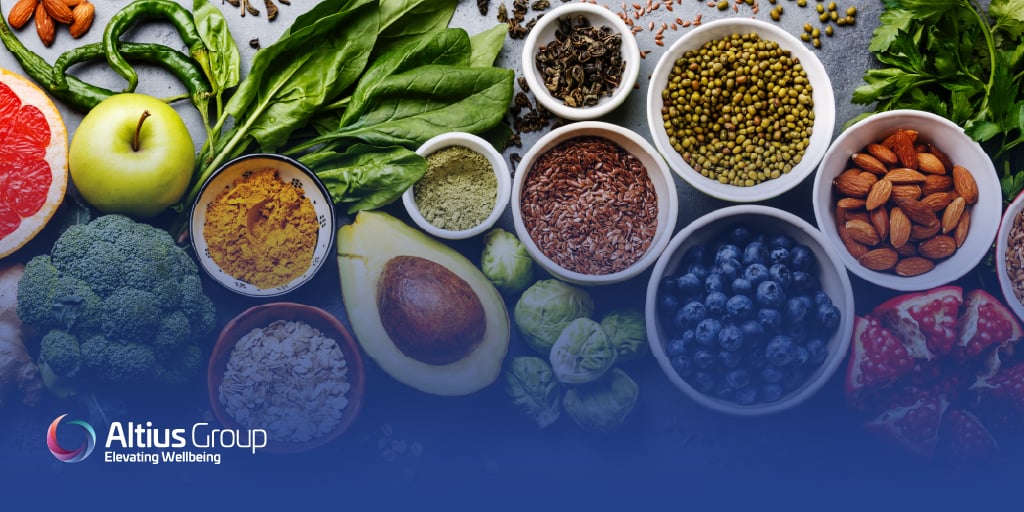 Join us on Thursday 1st February
2pm AEDT, 11am AWST
Striking the right balance in your diet is key to achieving and maintaining good health.

In this webinar, our nutrition expert will guide you through the intricacies of balanced nutrition. Learn how to make informed food choices, manage portion sizes, and navigate dietary preferences while optimising your nutrient intake. Discover how a well-balanced diet can be your ally in promoting long-term health and happiness. Now's the time to be WHOLE!

This session will be presented by Tara Sofair, an Accredited Practising Dietitian who runs her own private practice in Western Australia. Tara has a special interest in disordered eating as well as the relationship between diet and mental illness, and regularly sees clients for weight management and the management of chronic disease as well as gastrointestinal issues. Tara also facilitates group sessions on mood and food, weight management, healthy ageing, and the role of nutrition in pain management.

Tara's passion is providing evidence-based advice to help clients to wade through the overwhelming amount of nutrition information available and helping to separate fact from fiction. She is also passionate about the non-diet approach and helping her clients to reconnect with their inner hunger and fullness cues in order to find sustainable ways to look after their bodies.